family reunion
For Christmas of 2008, my then girlfriend now wife Lucia, had the idea to superimpose some images into a recent family  photo.  Her grandparents and aunt who have passed on, were composited into the shot using Photoshop.  She printed it out, framed it, and gave it to her father as a gift.  I look at it now and see some hard edge issues, but it still looks pretty good considering how crazy the lighting differences and picture quality is between the source photos.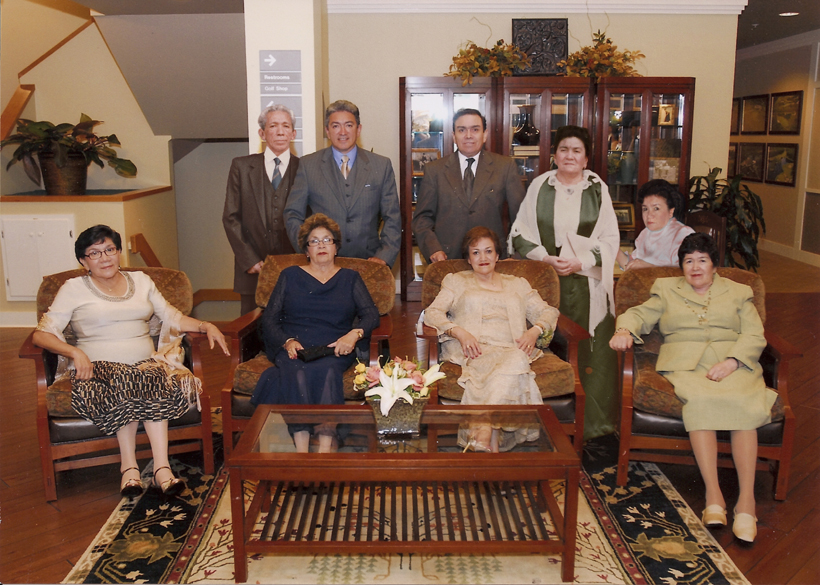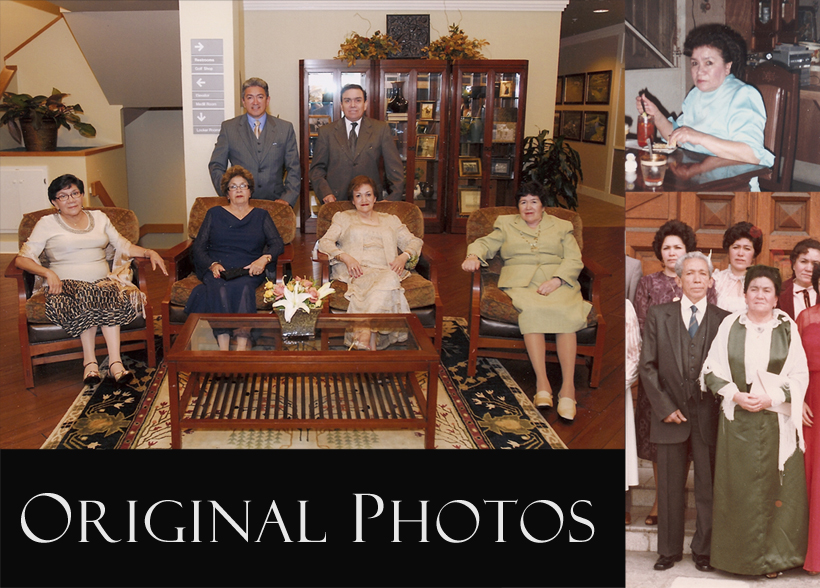 Will you be my bridesmaid?
It's not the greatest quality, but this needs to be shown.  When Lucia and I finally narrowed down our bridal party, she wanted to ask them in a not so traditional way.  After digging around for bridesmaids pictures, we stumbled across a hilarious pic that looked as though it was taken in 1983 given the large manes of fluffed hair.  We then found some photos of the girls that roughly matched the angle and I attempted to comp their faces on.  The image of my sister still gives me chuckle.