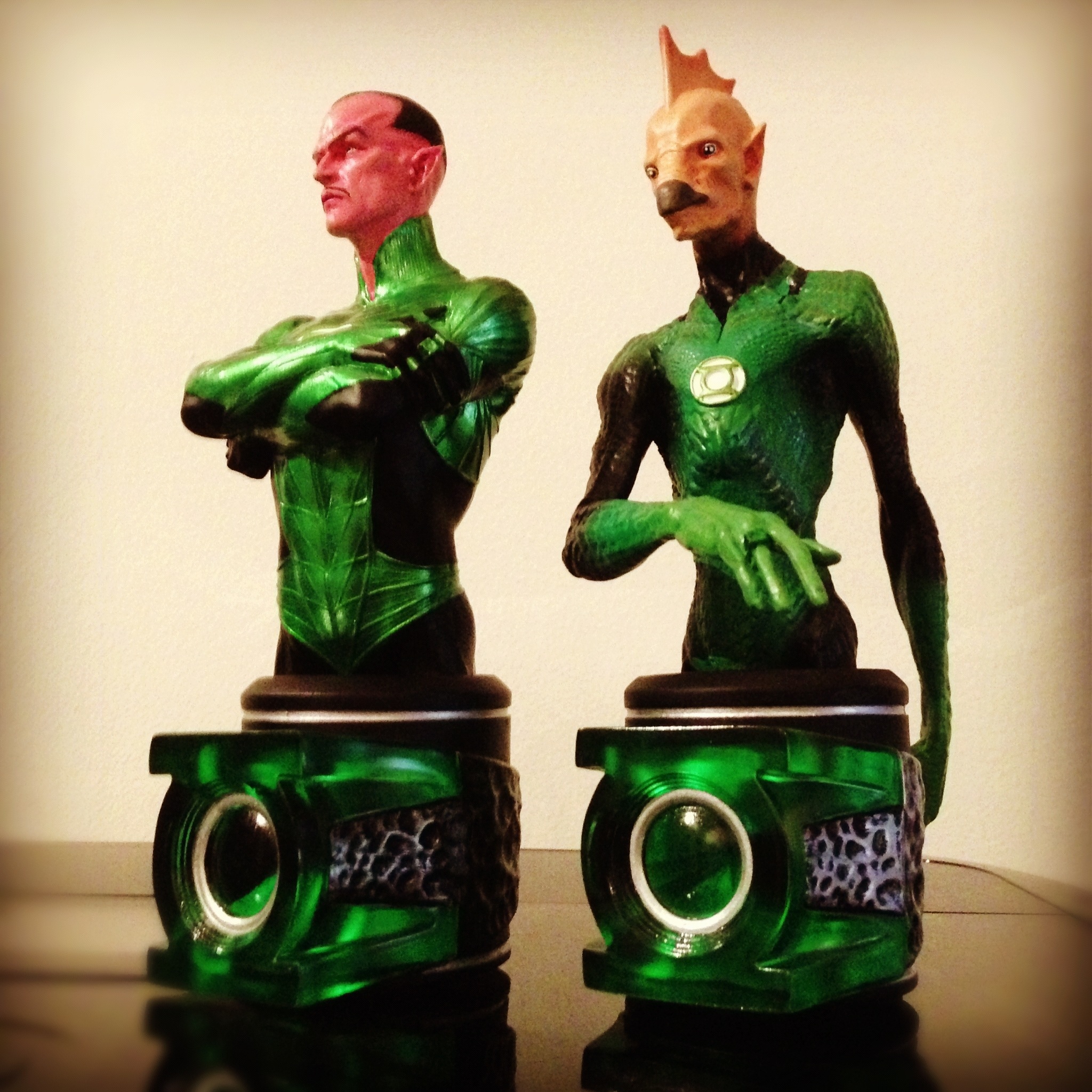 Got these cool limited edition porcelain busts of the two main characters I texture painted in the Green Lantern movie.
The sculpting is very good and the hand-painting is very nice. Could use some more detail, but just being picky since I painted them already.
I especially like the ring base the busts stand on. Got a great deal at the Warned Bros website on Black Friday. $20 on sale from $84!