Retro beach shoot on the sands of Aruba
On our trip to Aruba, I was granted the chance to put my Canon 60D through the ringer.  Probably the best learning lesson I've had thus far.  One of the planned events was a classical photo shoot on the beach in WWII era style.
Morning Golden Hour
This is the first time I shot in the morning golden hour.  We were out there around 6:30 A.M. just as the sun was peaking over our resort buildings.  In the beginning, the overcast sky made for some soft lighting, but I believe the images were more successful when the orange hues of the sun shaped her features.
Equipment:
Canon 60D
Canon 50mm f1.4
Polaroid Variable Range Nuetral Density Filter
Canon 480EX II (not in these shots)
Fotodiox Dedicated (Bayonet) Lens Hood
Camera Sling Strap Rapid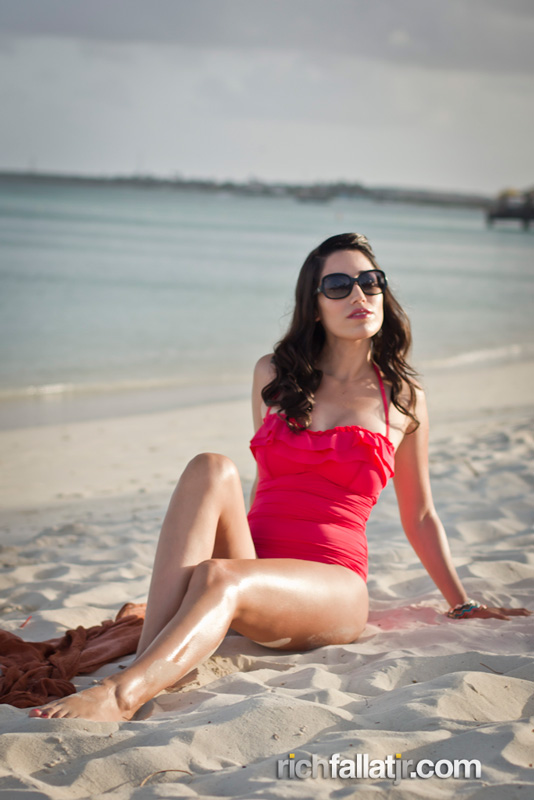 RAW beginnings
Now that we were on vacation in a place we probably wouldn't be returning to for quite some time, I decided to shoot in RAW to see what all the fuss was about.
Thankfully I picked up a 32 GB card, because it was completely filled up by trips end, and I was diligently cleaning out the bad pics.  It was totally worth it and I will never go back to shooting JPG only again.
I suppose the main reasons for not shooting in RAW format ware the file sizes and ignorance of editing capabilities.  I was unaware of how much image salvation was possible  and the tremendous non-destructive capabilities RAW editing packages provide.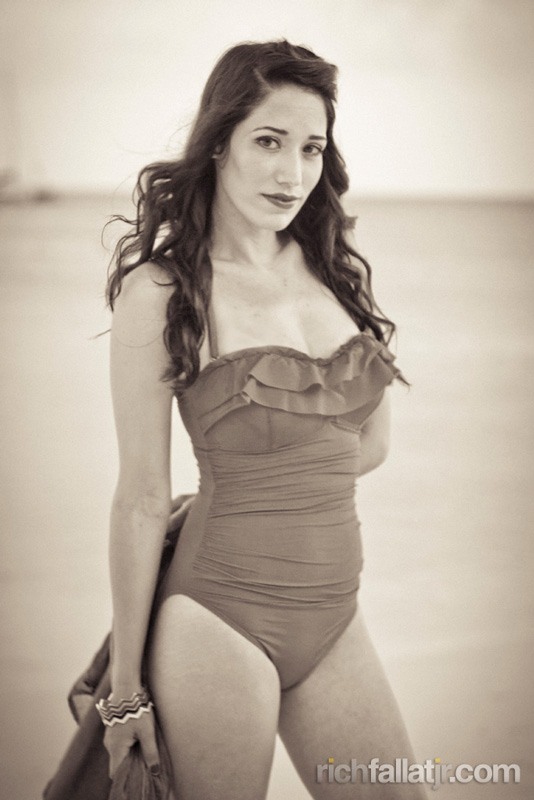 Camera RAW 6
Decided to learn a program called Camera RAW 6 for handling the many images from the shoot. It seems like 90% of the work if not more can be completed while in the package.  Many of the processes that could prove tedious in Photoshop are more streamlined making it easier to propagate different treatments to multiple photos.
Need to work on sharpness
I am still learning very much on the job.  Probably the biggest take away from this shoot is getting sharper images.  There were some really nice poses that would have been great had it not been for softness.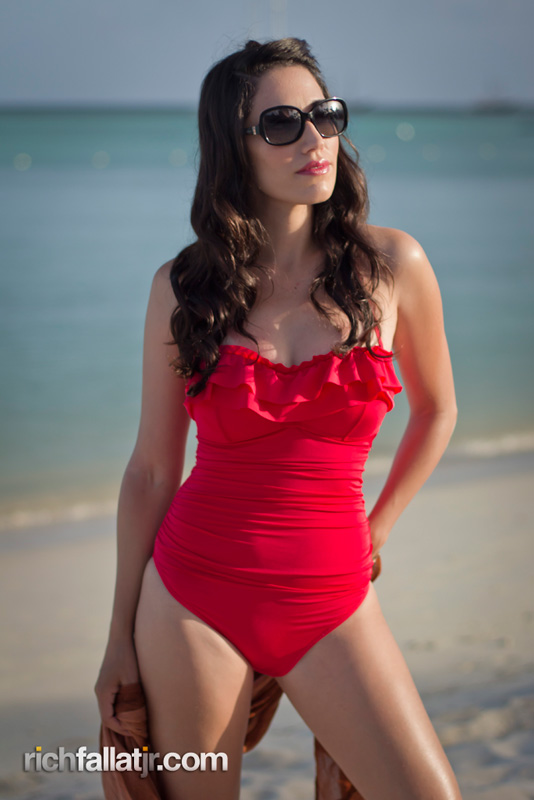 I relied on P mode to get initial readings and then stopped down the Variable Range Filter until I got the desired Aperture setting.  Then ported the settings in Manual Mode with a shutter speed of 80 ISO 100.  If I did it over again, would gather initial readings from Tv mode with the shutter speed set somewhere in the 150 range, since I could get away with it in the bright lighting conditions.
Also, the Canon 50mm f1.4 did a pretty good job auto focusing in close 3/4 shots, but really struggled with what seemed to be front focus issues on full body shots.  Might have to try a different auto-focus mode like Servo.
My method was to auto focus the eye with the center focus point, lock it off, and fire.  This has worked best for me so far, but perhaps there are better techniques.