Personal projects using the digital medium
in loving memory of rosemary ruppert
Made for my Grandmother's wake.
Used iMovie to create this video memory book. It worked out great for a project that had very little time to complete.
Rosemary A. Ruppert (nee Fornof) (Formerly Racela) Beloved wife of the late Juan Racela and Frank Ruppert. Loving step mother of Robert Holland(deceased)(Mary Ann). Loving mother of Katherine Cabigas (Joe), Jon Racela (Louise), Barbara Vestal (Bill), Richard Racela (Maureen), James Racela (Lory), David Racela (Susan), Joseph Racela (Michele), Christopher Racela (Eileen), Mary Quigley (Kevin), Lorie Fallat (Rich), Michael Racela (Deb) and Rosemary Sexton. Grandmother of 20, great grandmother of 19 and great great grandmother of 1. Daughter of the late Robert Fornof and Mary (nee Starek). Sister of Robert Fornof (deceased)(Carol) and Frederick Fornof (Lillian)(both deceased). Visitation Monday 4-8 p.m. at the FORTUNA FUNERAL HOME 7076 Brecksville Rd. (1/2 mile north of Pleasant Valley Rd) and Tuesday at Mt. Alverna Village LaVerna Chapel 6765 State Rd. Parma, Ohio 44134 from 10:30 a.m. until funeral Liturgy at 11:00 a.m. Interment Holy Cross Cemetery.
our story
This is a video I made for our wedding on September 18th, 2010.  It was projected during the reception in the Grand Ballroom of the Hyatt Regency O'Hare.
I wanted to do something a little bit different and more dynamic than the traditional wedding slideshow.  While looking at the old photos strewn across our office floor, I was inspired with an idea to create the effect of a camera panning around different surfaces in the same way that I was picking through the old photos.  I also finally got to incorporate an idea from college, a compositing effect,  adding video to photo frames and newspaper clippings.
It was completed using Photoshop and After Effects.
aruba vacation
Took a stab editing together small clips from our Aruba trip in an interesting way. Used Premiere for editing and grading and After Effects for stabilization.
I was pleasantly surprised with how much footage salvation was possible through stabilization in After Effects. The video was shot in 1080p 30fps on a Canon 60D with a 50mm f1.4 lens (no image stabilization functionality).
Song: Infinite Arms by Band of Horses
family reunion
For Christmas of 2008, my then girlfriend now wife Lucia, had the idea to superimpose some images into a recent family  photo.  Her grandparents and aunt who have passed on, were composited into the shot using Photoshop.  She printed it out, framed it, and gave it to her father as a gift.  I look at it now and see some hard edge issues, but it still looks pretty good considering how crazy the lighting differences and picture quality is between the source photos.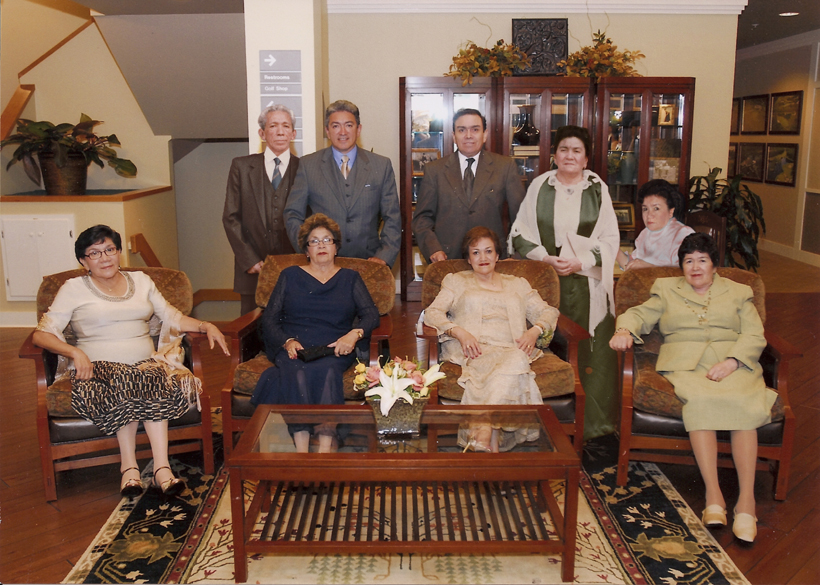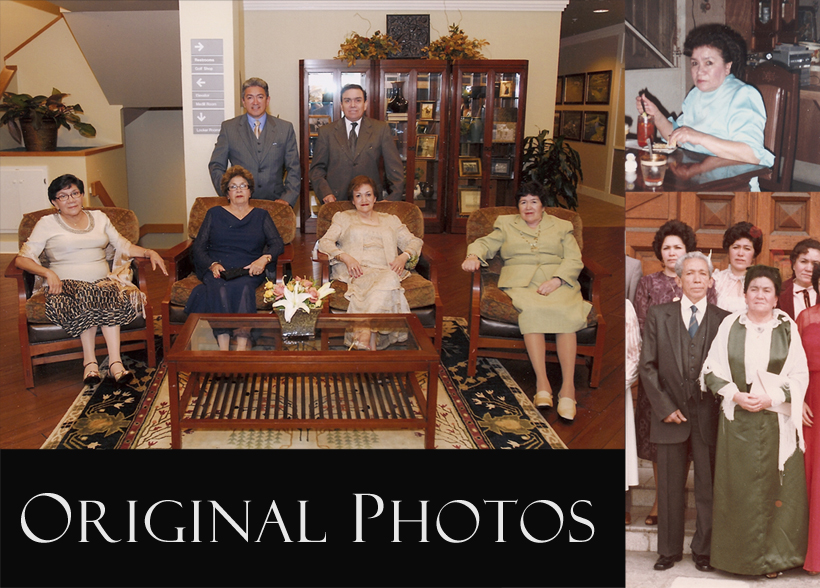 Will you be my bridesmaid?
The goal was to comp some girl's faces on top of funny bodies.  After digging around for bridesmaids pictures, we stumbled across a hilarious pic that looked as though it was taken in 1983 given the large manes of fluffed hair.  This is how my soon-to-be wife requested her Bridesmaids.