the amazing spiderman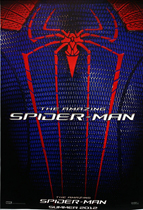 Senior Texture Painter | Look Development
Texture paiting duties consisted of primarily hard-surface environments.  Hero structures such as the radio tower, props, and buildings.  In addition, I textured a tertiary character and hero clothing.
This is the first show I was given the opportunity lookdev at Sony Imageworks.  I worked on a hero character, several tertiary characters, a hero 'in-the-cut' environment, and much more.

Columbia Pictures
green lantern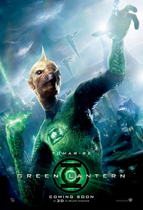 Senior Texture Painter | Lighting | Compositing
In Green Lantern, I got the privilege to texture paint two of the four main hero characters Toma-re and Sinestro.  I painted several other tertiary characters, hero constructs (heli-toy car, gun emplacement), and a bunch of stylized alien buildings.
I also got to light over 20 shots on this show.  Our sequence supervisor Craig Wentworth graciously allowed me the chance to composite 6 shots.
From top to bottom, Green Lantern was a great learning experience.  When emergencies popped up, the skill of working within multiple disciplines proved to be an asset to the fast-paced show.
Warner Bros. Pictures
the cabin in the woods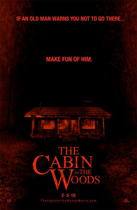 Look Development | Hair Grooming | Texture Painting
This movie provided some of my favorite character work to date.  I finally got to live out one of my childhood dreams, creating monsters for the movies.
Two of the main hero characters awarded to Rhythm and Hues were on my plate as a lookdev artist and hair groomer.  The dragon bat and god hand.  Texture duties on the characters were a split job.
It was truly an honor to be a part of this show as I absolutely loved the finished product.  Check it out, if you haven't already.
AFX Studios, Metro-Goldwyn-Mayer (MGM), Mutant Enemy, United Artists
knight and day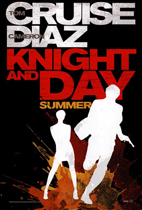 Look Development | Fur Grooming
This project allowed me to work side by side with some of the most talented people I have met in the industry.  Because of the top notch supervision of Greg Steele and Josh Bryer, the CGI bulls are the most realistic character work I've been a part of .
The goal was to push the studio's technology and add more complexity to the characters.  It was one of the first shows at the facility to use raytraced fur.  Also, some really cool techniques were used to simulate the caked on mud prevalent in barnyard animals.
Twentieth Century Fox Film Corporation
marmaduke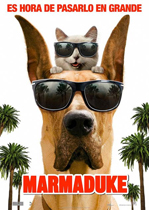 Texture Painting Lead | Look Development | Fur Grooming
I got the opportunity to oversee a team of texture painters responsible for painting over 30 fully groomed canines.  They did a great job so it made my job simple.
I lookdev'd and groomed one of the main hero characters, a long-haired Australian Shepherd.  In addition, I took over texture painting duties on Marmaduke and the Australian Shepherd to completion.
The dancepad Marmaduke plays, was texture painted and lookdev'd to a degree that surpassed expectations. Originally planned as projection and supplemental render, it ended up being incorporated as full CGI.
Twentieth Century Fox Film Corporation
land of the lost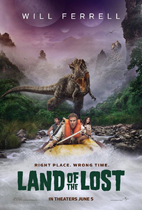 Texture Painting | Look Development
This is the first project I was able to extensively use Zbrush and Mudbox on characters.  My main responsibility was to texture, sculpt, and lookdev the hero digital doubles of the Sleestak creatures which appeared side by side with their practical counterparts on camera.  In addition, I had to develop the massive lighting pipeline and optimize the textures/lookdev for the different levels of detail.
Also, I split texture painting duties and lookdev'd a Giant Crab, painted and surfaced a severed arm, and developed the look of hero sets and props.  Lastly, I groomed and lookdev'd digital doubles of Will Ferrel and Danny McBride (check that one off the bucket list).
Universal Pictures
mummy : tomb of the dragon emperor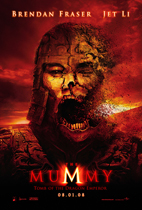 Look Development | Lighting | Texture Painting
The Bronze Horses and Dragon Emperor were the main hero characters I lookdev'd for this show.  The challenge was to simulate a magma-like interior that revealed when the outer rigid body would crack apart and disappear when the exterior healed itself.
I lookdev'd and groomed the Brandon Frasier digi double, surfaced and textured the molten lava horse heart, and developed the look of the horse cart and harness.
I was tasked with lighting the most difficult shots related to the Bronze Horses.  For the hero shots, I projected crack displacements that were animated on as the metal split.
Universal Pictures
alvin and the chipmunks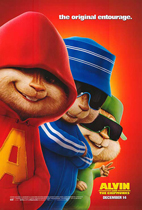 Look Development Lead | Texture Painting
For Alvin and the Chipmunks, I managed a team that lookdev'd and textured the hard-surfaced props in the film.
In addition, I textured and lookdev'd hero props and matte painted a shot.
Twentieth Century Fox Film Corporation
back to top
evan almighty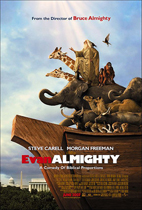 Massive Look Development Lead | Fur Grooming | Lighting
For Evan Almighty, I had the assignment to manage and wrangle over 400 textured variations of animals and blendshapes.  I oversaw the texture painters for upgrades and assigned the maps to specific agents in shot as they were art directed.
Lookdev'd and groomed fur/feathers for medium hero birds, polar bears, moose, elk, and cheetahs.
Lit the most complicated Massive intensive shots.  As a result of the pipeline, certain render jobs generated over 30,000 frames, which made popping frames a chore to say the least.
Universal Pictures, Spyglass Entertainment
night at the museum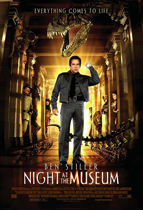 Look Development
On Night at the Museum I lookdev'd a bunch of medium-hero human massive characters, clothes, and props.
Twentieth Century Fox Film Corporation
garfield : a tale of two kitties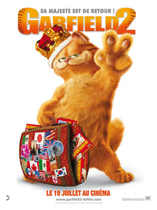 Lighting
This is the first film I worked on in the industry and was a lighting TD.
Twentieth Century Fox Film Corporation